Instagram
Facebook
Twitter
Newsletter
047 MRX ↗
May 3rd, 2021
Housing, Paris 18 (FR)

The building is finished. The new tenants will be moving in shortly.




068 BOB ↗
March 24th, 2021
126 apartments, Bobigny (FR)

Construction has begun for the two housing projects. Completion is due by the end of 2022.




109 SCH ↗
March 12th, 2021
Student housing + cultural center, Brussels, Belgium

We are very happy to be shortlisted for our first competition in Brussels, in collaboration with AgwA.




052 RAI ↗
September 28th, 2020
18 apartments, Le Raincy, (93)

Brick work has started at Le Raincy! The building will host 18 apartments, and will be completed by the end of 2021.




088 JOL ↗
July 15th, 2020
2024 Olympic Village, Saint Ouen (93)

The building permission for the 100 apartments project has been submitted. Construction will start at the end of 2021.




101 CDC ↗
June 18th, 2020
New research!

Our team, composed with Barrault Pressacco and Giaime Meloni, has won an award to lead a research about insolation. The studies will demonstrate the cultural issues inherent to this elements, and its impact on the architectural form. More soon!




092 LEB ↗
June 15th, 2020
Parking garage transformation, Paris 17

Our team has been commissioned in 2019 by Nexity to develop a housing project within a parking garage in Paris 17. Completion due 2021. More soon!




088 JOL ↗
December 3rd, 2019
2024 Olympic Games, Paris

Very happy to be part of the winning-proposal to build one part of the next Olympic village that will host the 2024 games in Paris!




October 3rd, 2019
Triennal de Arquitectura de Lisboa, Lisbon, Portugal

Lisbon Triennal's Curator in chief Éric Lapierre invited us to present our building built with stones rue Oberkampf in Paris, as part of the Economy of Means exhibition. A huge thank to him and his team for this invitation.
Opening October 3rd at 7pm, MAAT Central Tejo, Lisbon.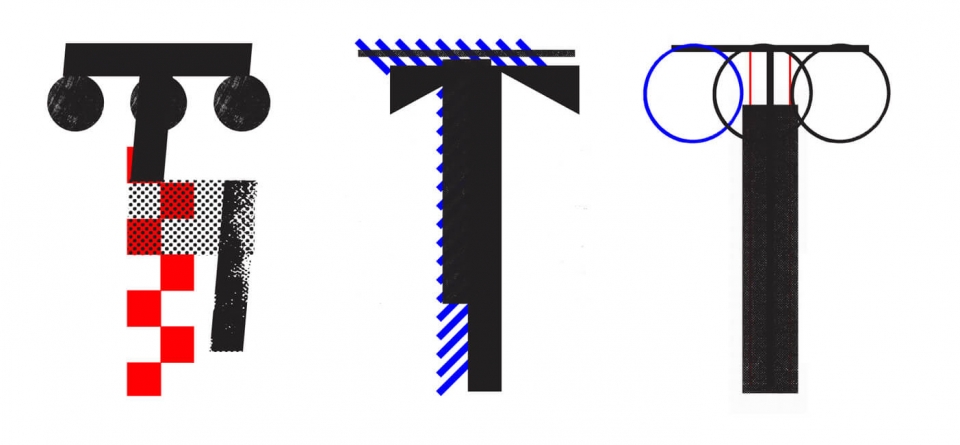 087 SVP ↗
May 24th, 2019
Saint Vincent de Paul, Paris 14, France

The team, composed with Barrault Pressacco, Thomas Raynaud Architectes, 22 Degrés Landscape architects, Bouygues Immobilier (developer), Demathieu & Bard Immobilier (developer), has been selected by Paris Métropole Aménagement to participate to the 'Bâtiment Lelong' competition. The project will transform the existing building into a 12000m2 housing and activities program, into the 'Grands Voisins' neighborhood, facing the fabulous Fondation Cartier.


047 MRX ↗
May 10th, 2019
End of concrete work, Paris 18, France
At
047 MRX ↗
, the contractor finalized the concrete skeleton work. Soon, the facade composed with a mix of hemp and wood will be applied, and wrapp all the building. Completion of the construction is due at the end of 2019.
086 AUG ↗
May 3rd, 2019
In Ground We Trust, Bap!, Versailles (78), France
Our installation
086 AUG ↗
'In Ground We Trust' is an ode to the soil, its fragments and its products. It expresses today's necessary relation between territory, ground and architecture. It is composed of a 'Mandala', built with stones and pieces of wood, and two photographs called 'Extractions'. It is part of the first Ile de France Architecture and Landscape Biennal, inaugurated today in the Pavillon Augures, and curated by AUC-Djamel Klouche. An other terrestrial journey with our beloved friend Giaime Meloni.